THE PRACTICE OF CARE: A PROVIDERS GUIDE
PERSONAL INJURY CLAIM RESOURCES FOR HEALTHCARE PROFESSIONALS
Medical Bills & Wage Loss: Hidden Benefits and Things That May Surprise You About PIP Policies
Even with over 120 years of combined legal experience in our firm, we continue to learn new things about PIP all the time — whether it's finding hidden PIP policies, or knowing if the Letter of Protection you received is worth more than the paper it's printed on. The Medical Bill and Wage Loss section on our website contains updated information.
Quick Access to Our Weekly Posts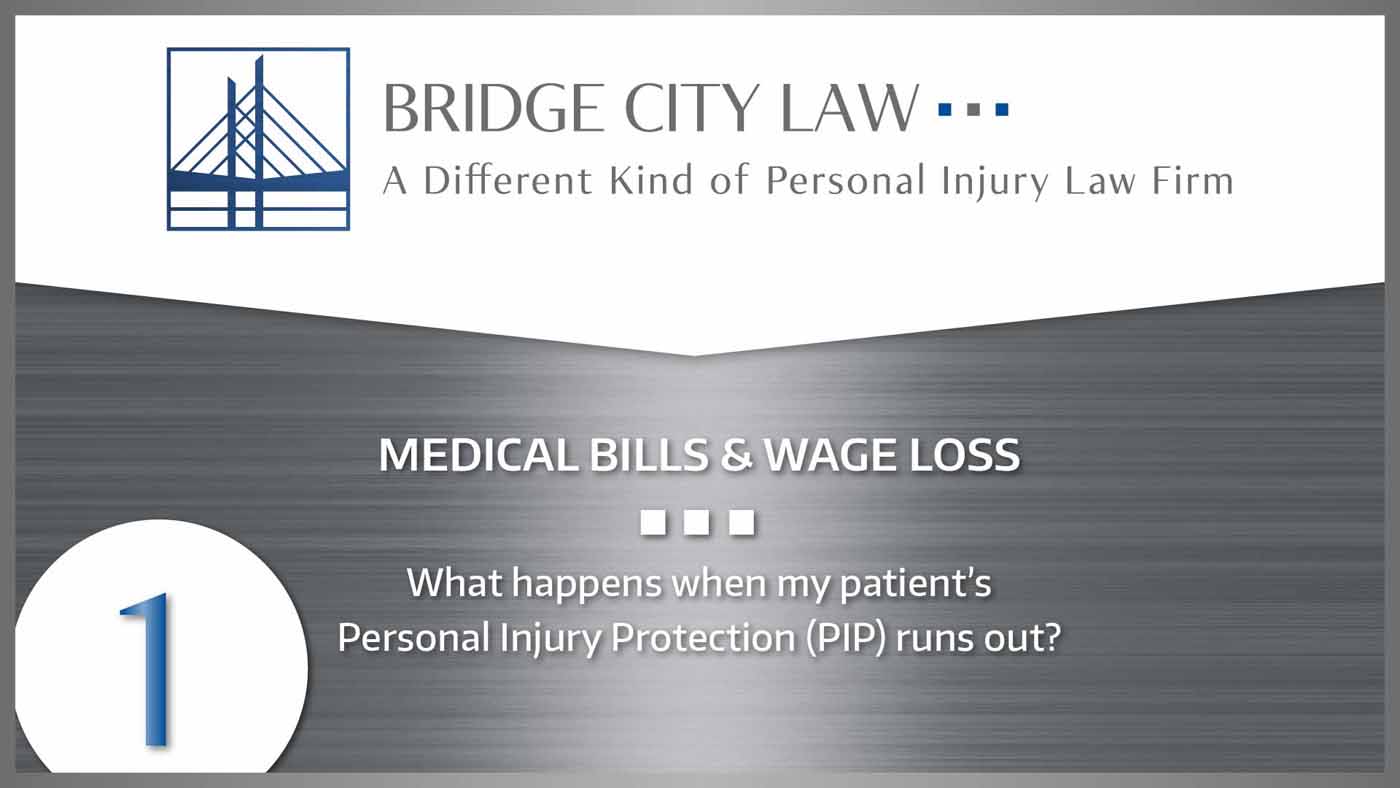 Here's what you want to keep in mind. Sometimes, there are additional PIP policies your patient can tap into. Knowing the right questions to ask will help to uncover if there are other PIP policies that can be utilized — or what I call, "hidden PIP."
Let's look at an example of a situation where multiple PIP policies can be acce...
Check back for
future posts in this series.
Subscribe and Never Miss a Post!
THE PRACTICE OF CARE: A PROVIDERS GUIDE
PERSONAL INJURY CLAIM RESOURCES FOR HEALTHCARE PROFESSIONALS
We'll send periodic posts directly to your inbox about practical and straightforward advice on how to protect yourself and your patients during the personal injury claim process.