INJURED IN A CAR ACCIDENT?
Helpful information about your personal injury claim
When injured in a car accident, you are dealing with adjusters who do what they do for a living. You want to be cooperative and nice — you also, don't want to be taken advantage of. There are many times that the insurance adjuster will ask you to sign documents, or ask for information, that seems reasonable. When the truth is, they are counting on you not knowing that you should not do it. The purpose of the information we are providing is to give you helpful and practical insight about what the insurance company is actually doing. We trust it will help you navigate the uncharted insurance waters you may find yourself in.
Are you wondering who the best firm is? Trying to figure out who you can trust to manage your claim?
"Heiling, Dwyer, and Fernandes are the most upstanding, trustworthy, professionals in the business. They have taken care of us and then we referred them to family who all feel the same! Specifically, Roy Fernandes, you are an amazing human and are changing the narrative for lawyers across the nation. From the bottom of our hearts, thank you for caring about your clients and not just a case." – Michele Hetrick, Client
Practical Information About Your Personal Injury Claim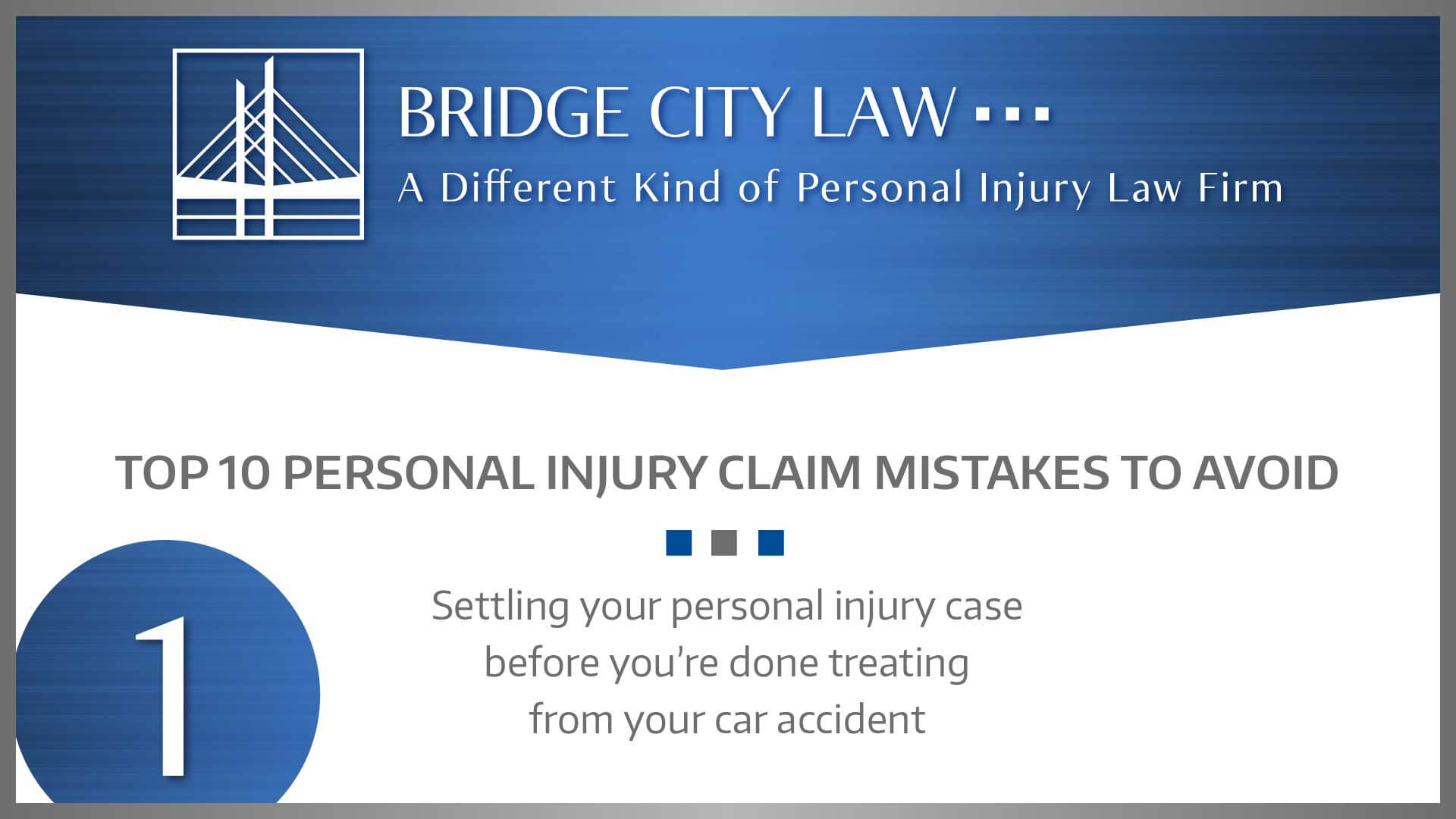 Settling your personal injury claim before you have made a full recovery is the biggest mistake you can make. Having a full recovery is what's most important.
If the adjuster wants to settle your case before you're done treating, simply say "I'd like to wait until I'm done treating before I settle."
We'll help you determine whether you have a case and if you need an attorney. It doesn't make sense to hire a lawyer if you don't need one.
Unsure if You Have a Case?
Contact us for a NO FEE Case Evaluation
"*" indicates required fields