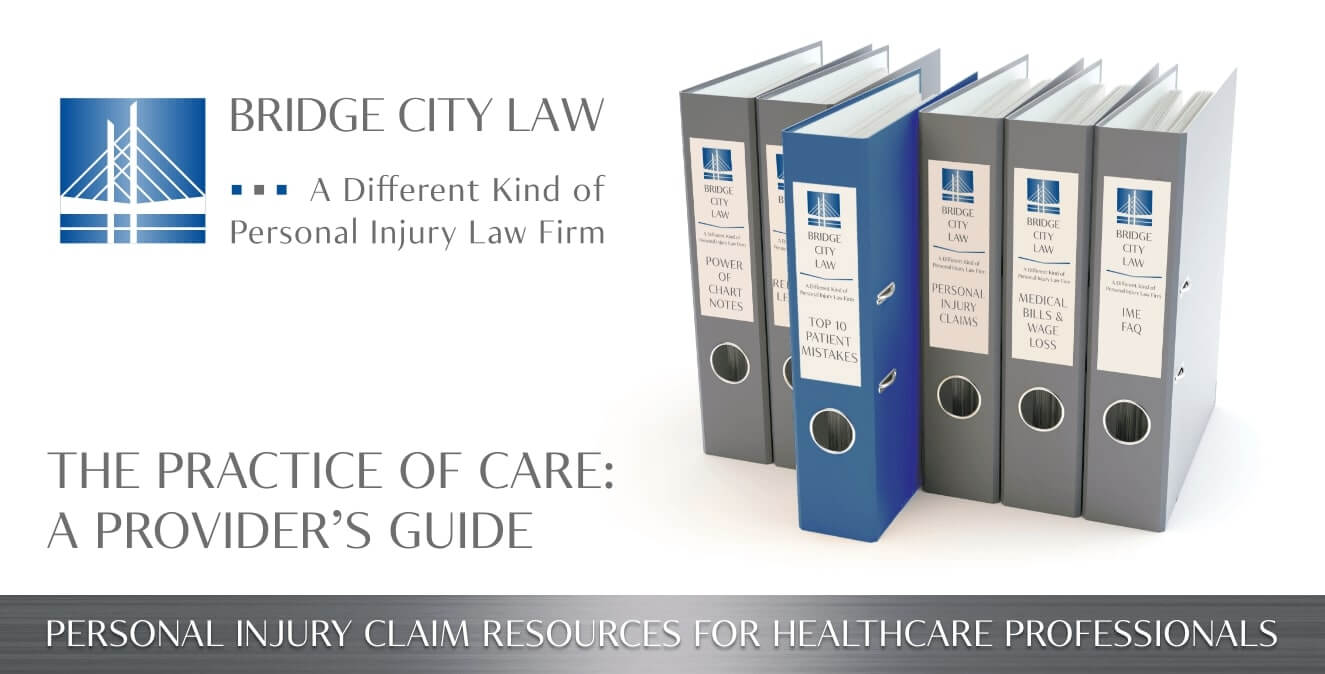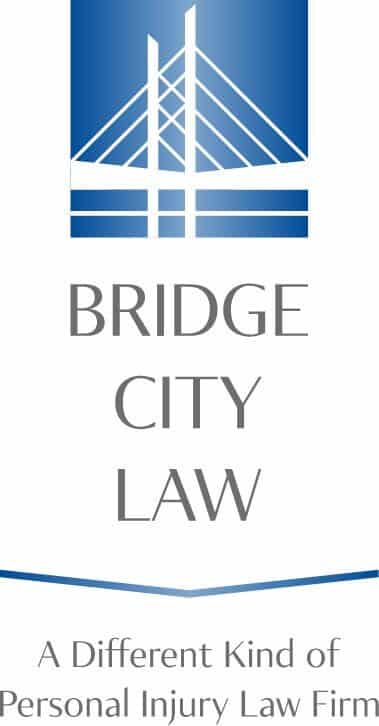 The Practice of Care:
A Provider's Guide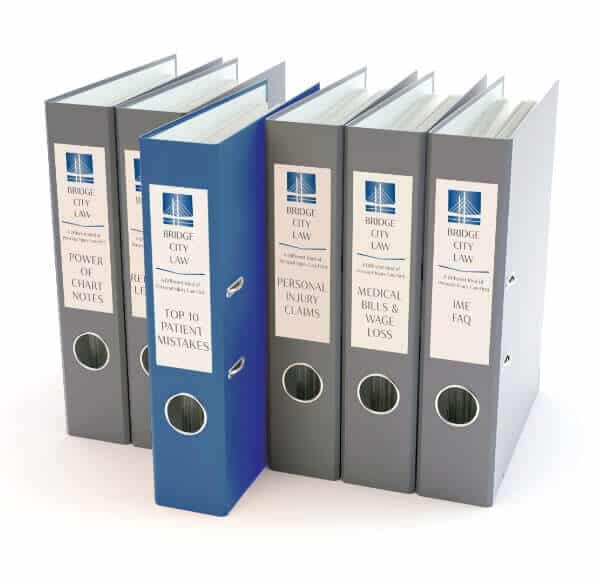 Personal Injury Claims Resources for Healthcare Professionals
Personal injury claim resources for healthcare professionals
When your patients are injured in an accident, they're not prepared for the challenges that can be abruptly forced upon them. Bridge City Law is a law firm that is dedicated to empowering medical providers with information to protect themselves and their patients from insurance companies.
We believe that all people deserve
the care they need to recover from their injuries.
Bridge City Law
Whether you've been a medical provider for a month, a year, or a lifetime — there is always more to learn about dealing with insurance companies. The more you understand about what they're doing, the better you'll be able to ensure being paid for the services you provide your patients..
Bridge City Law offers a practical online resource to simplify the complexity of the personal injury claims process, and provides ongoing helpful information via blog and video posts.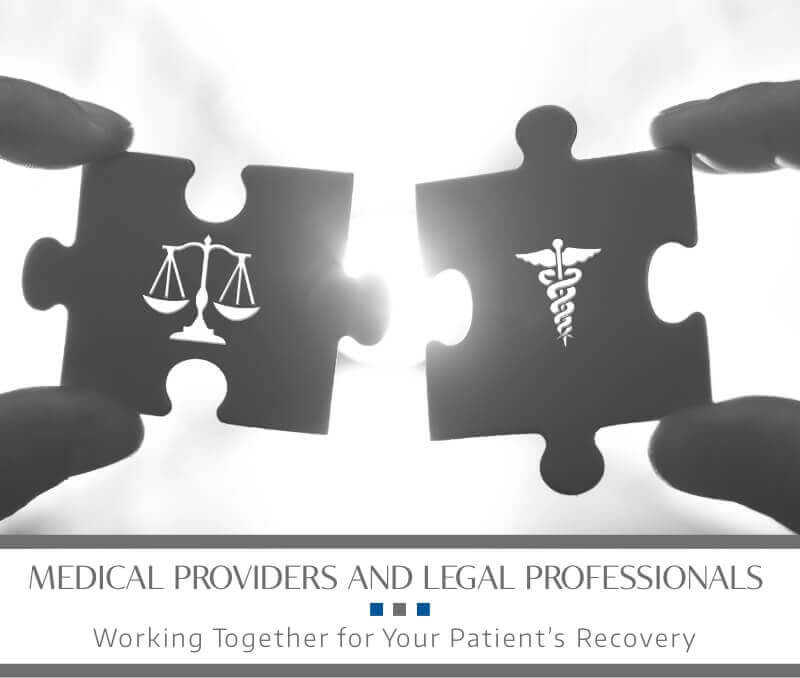 Medical Providers and Legal Professionals
Working Together for Your Patient's Recovery
Simply click here and you'll find a variety of tips and detailed info about changes in personal injury law, insurance company strategies, how to help your patients avoid making mistakes when dealing with the insurance company, and helpful strategies for your practice.
Every other month, they'll send you an email with links to various posts on their website, answering your questions and helping you stay informed.
They welcome your questions, comments, and suggestions for future posts.
The Bridge City Law Blog and Video Series
will include info about:

Experienced Responsive Compassionate

610 SW Alder Street, Suite 600
Portland, Oregon 97205
Phone: 503-274-0404
Text: 503-274-0404
Fax: 503-274-0004
[email protected]