The Compassion and Care We Have for Our Clients Define Who We Are As Attorneys.
We Take Great Pride in the Relationships We Build With Our Clients.
YOU DESERVE A LAWYER WHO CARES ABOUT YOU.
Bridge City Law Attorneys are Dean Heiling, Jim Dwyer, Pat Reece, and Roy Fernandes
We are a team of legal professionals who choose to work together because we share the same values and beliefs about how people deserve to be treated. We work together because we are made better people for it and we are better able to serve our clients.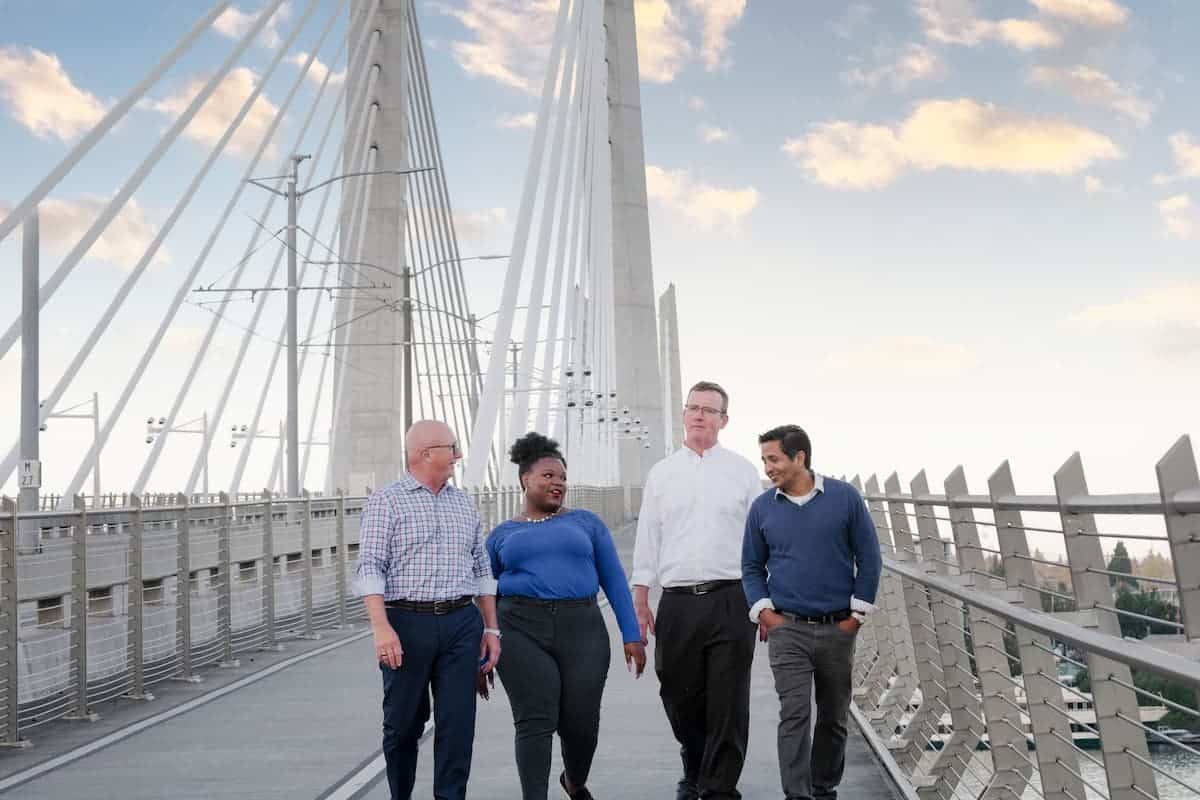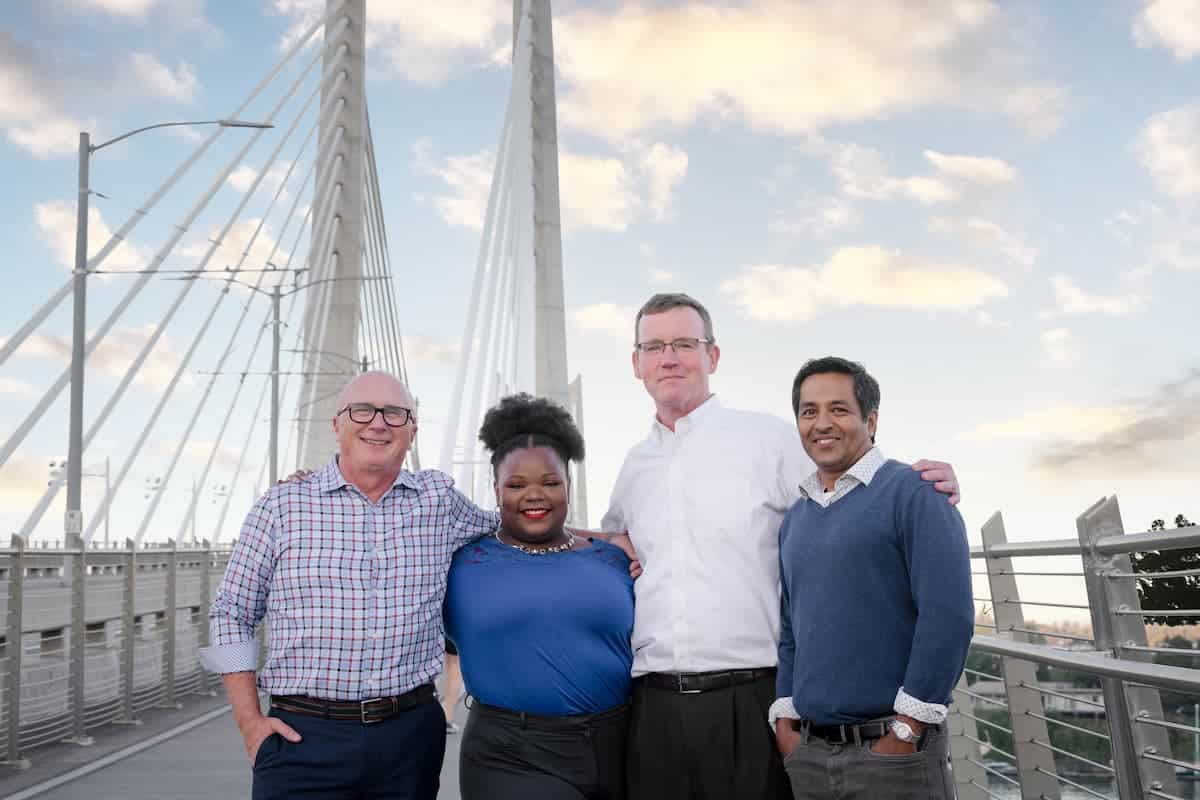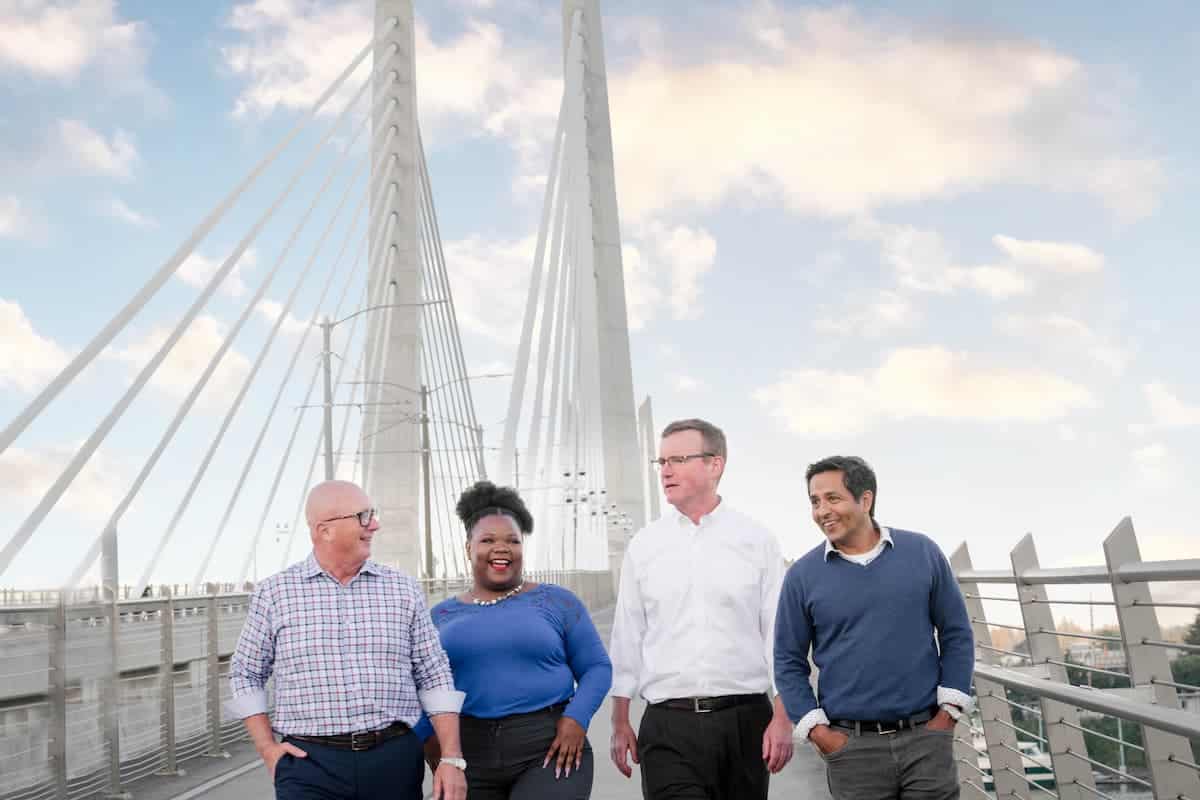 When you are injured, a full and speedy recovery is the most important goal. Let us take care of the legal hassles — dealing with the insurance companies and all the phone calls — making it easier for you to focus on your health, family and work.
It's not easy when you are injured in a collision. You are in pain. You may be missing time from work, or maybe even worrying about losing your job. You have medical bills to pay. There can be a lot of stress and uncertainty.
Having an attorney who has years of experience puts you on a level playing field. We know how to deal with adjusters and insurance companies.
Our job is to take away the stress and uncertainty, giving you peace of mind.
We focus on your most important concerns: your health, being treated with respect and fairness, and the security of knowing we have your back.
We take great pride in the relationships we build with our clients. You deserve an attorney who cares about you.
The compassion and care we have for our clients defines who we are as attorneys. It's a part of practicing law that gives us greater meaning in our professional and personal lives.
Welcome to Bridge City Law (Formerly Heiling Dwyer Attorneys)
We'll help you determine whether you have a case and if you need an attorney. It doesn't make sense to hire a lawyer if you don't need one.
Unsure if You Have a Case?
Contact us for a NO FEE Case Evaluation
"*" indicates required fields