Dog Bite Accident Attorneys Portland

A dog attack can cause severe injuries and emotional trauma, which can seriously impact and change someone's life forever. At Bridge City Law, our dog bite accident attorneys can help you through this challenging experience and will stand by your side each step of the way through the personal injury claims process.
We care deeply about Portland victims of dog bites, and we know how an animal attack can impact their lives emotionally, physically, and financially.
If you were attacked by a dog in Portland, contact our law office to schedule a no-fee, no-obligation consultation to speak with one of our experienced and compassionate attorneys who can offer you the legal guidance you need to help you during this difficult time.
How Can a Dog Bite Accident Attorney in Portland Help?
Dog bite cases can be challenging to prove. It is best to consult with an experienced dog bite attorney as soon as possible after the incident. The personal injury attorneys at Bridge City Law have over three decades of experience in navigating the complex Oregon dog bite laws, and we will guide you on how to exercise your legal rights after a dog bite attack in Oregon.
Our knowledgeable dog bite attorneys in Multnomah County are skilled in using effective and thorough investigative processes to hold dog owners legally responsible for the significant injuries related to dog bites.
We will evaluate the full value of the damages from your claim, communicate with the insurance company, and take the necessary steps to ensure the animal attack victim receives maximum compensation damages.
If an insurance company tries to deny your personal injury claim or is unwilling to pay you the compensation you deserve for the damages the incident caused, you may be eligible to file a personal injury lawsuit. Rest assured — we will advocate for you, and if necessary, we will litigate on your behalf.
We will give your claim the attention it deserves and assist you in getting the care you need to help you recover from the injuries associated with a serious dog attack so that you can move on with your life.
No charge Consultation
Contact us today and together we can figure out how we can be of service to you.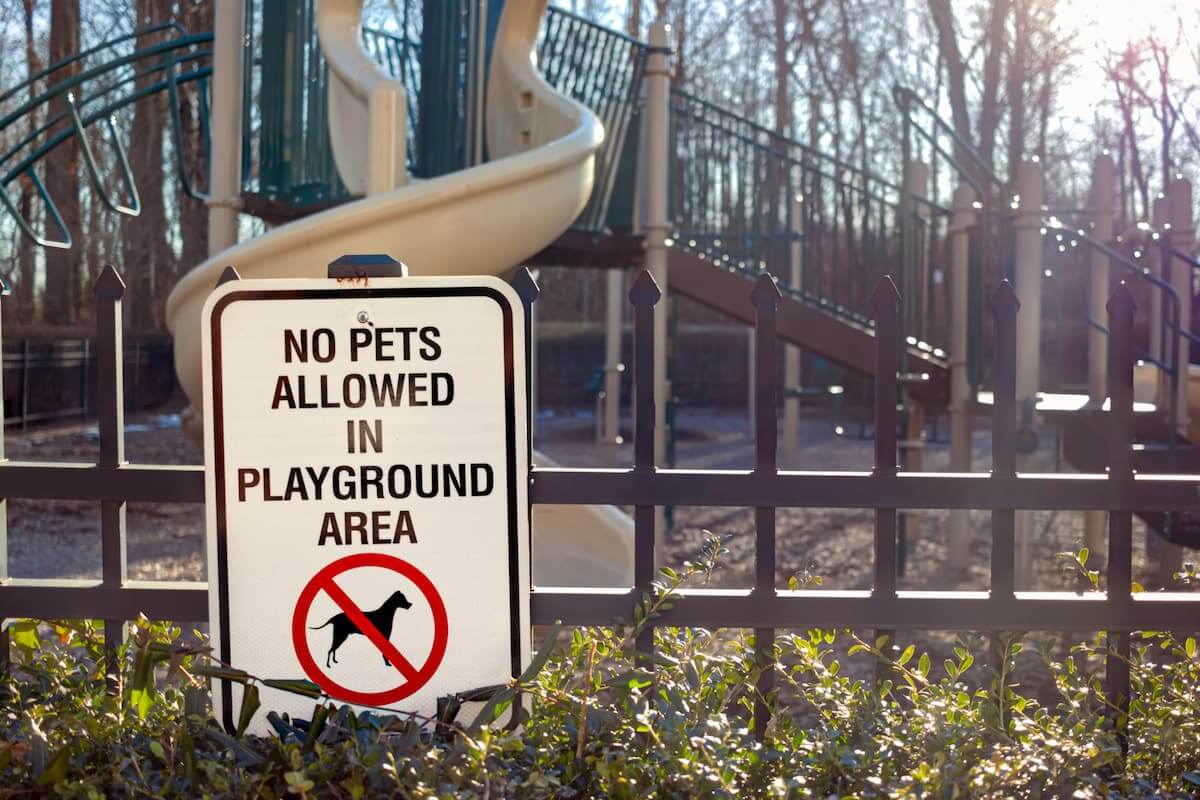 WE ARE AVAILABLE FOR VIDEO CONFERENCE CALLS
When You've Been Injured:
We Are Available To You 24/7
There is NO FEE OR OBLIGATION for An Initial Consultation
You Don't Pay a Fee Until We Successfully Settle Your Case
We Are Experienced, Skilled, Responsive And Have Handled Thousands Of Cases
We Take A Compassionate Approach To Personal Injury Law
We Know How To Negotiate To Maximize Results
COMMON DOG BITE INJURIES IN OREGON
A dog attack is a violent event, and in a matter of seconds, a serious dog attack can cause devastating and even life-threatening injuries. Because this type of injury involves an animal and there can be soft tissue damage, it is important that you seek medical attention immediately because wounds can easily and quickly become infected. Prompt medical care is necessary to avoid complications, including nerve damage and scarring.
Common attack injuries can include:
Broken bones
Wrongful death
Head injuries
Neck injuries
Permanent scarring
Physical disfigurement
Infection
Avulsions
Contusions/bruises
Significant blood loss
Lacerations
Nerve damage
Severe pain
Emotional trauma
Broken bones
Wrongful death
Head injuries
Neck injuries
Permanent scarring
Physical disfigurement
Infection
Avulsions
Contusions/bruises
Significant blood loss
Lacerations
Nerve damage
Severe pain
Emotional trauma
Due to the serious nature of the injuries in this type of accident, retaining a qualified and experienced dog bite attorney after an attack will support you in receiving fair compensation for your injuries and other losses in Oregon.
LEVELS OF DOG BITE LIABILITY
In Oregon
In the past, Oregon took a one-bite rule approach to dog bite litigation. Since a dog owner had no reason to anticipate their animal biting before the incident, they experienced limited liability for an animal that showed no prior history of being dangerous or aggressive.
With recent changes in Oregon dog bite laws, there is no longer a one-free bite rule. Instead, the rule in Oregon is if the dog owner had reason to believe that the dog might attack or jump on someone.
Common-law negligence is when the owner fails to take precautions despite it being foreseeable that their dog will bite. The dog owner's responsibility is to consider whether their animal has shown aggression in the past or behavioral triggers that could lead to biting.
A court may determine if none of these had been present before,
the owner would have no reason to expect aggressive behavior,
therefore, wouldn't know to prevent a bite.
Economic Damages: If you were bitten by a dog, you may be eligible to receive economic damages.
Under this level of liability, a court will consider a dog owner responsible for any medical costs associated with a dog bite attack, regardless of whether the animal had a history of being aggressive.
These economic damages can include medical bills, loss of wages, and other types of financial losses associated with the dog bite attack.
Non-Economic Damages: Non-economic damages are non-monetary losses that can include compensation for loss of enjoyment of life, emotional distress, pain and suffering, and more.
To recover non-economic damages, a dog bite victim must prove the dog's owner was the possessor of the dog, the owner knew or should have known that their animal would cause an injury if the dog was not confined or controlled and that the owner failed to use reasonable care to prevent their animal from harming someone.
Generally, In the state of Oregon, the dog bite victim has two years from the date of the attack to pursue compensation against the animal's owner.
If the injured person is under 18 when injured, the statute of limitations can be up to seven years.
Failure to pursue compensation during this time can bar the bite victim from pursuing compensation in the future.
When the injured person is a minor, because the statutes are different, it is extra important to talk to a personal injury lawyer.
After an animal attack, you must follow the proper steps to ensure the pet owner is held responsible for your damages and that you receive fair compensation for your injuries. Your first step toward protecting your rights is to contact an attorney at Bridge City Law. Our lawyers will ensure all paperwork is filed correctly and on time.
IMPORTANT STEPS TO TAKE
After You Have Been Attacked By a Dog
After you have been bitten by a dog, you should seek immediate medical attention. It's important to receive proper medical services for your injuries. A medical exam can rule out the chances of a bacterial infection or rabies infection. Even if an animal isn't rabid, the germs in a dog's mouth can be harmful to humans. Make sure you follow your healthcare provider's instructions carefully and make copies of your medical records and receipts and keep them in a safe place.
Once you have started treatment, contact the dog's owner and inform them of the attack and request the dog's vaccination records to confirm that the animal has been vaccinated.
Be sure to get the name of the dog's vet so that you will have the ability to access the animal's records.
Report the dog bite attack to the animal control agency in your area. For a serious attack, contact your local law enforcement agency to report the incident.
Contact a qualified bite injury attorney. You should speak with a personal injury lawyer as soon as possible for legal advice and guidance.
Do not provide the dog owner's insurance company with a statement; instead, refer them to your attorney. An attorney will investigate the attack and can even help you locate the owner of the animal if you were attacked by a stray dog or a local dog who escaped their yard.
Take photos of your injuries every day and document your level of pain throughout the day. This can go a long way toward strengthening your claim.
CONTACT OUR PORTLAND DOG BITE ATTORNEYS
To Schedule a No-Fee, No-Obligation Consultation. We're here to help.
At Bridge City Law, we understand what's at stake and how much a successful claim and being compensated for your medical expenses and losses can help a dog bite victim move forward.
If you were attacked by a dog in Multnomah County, our experienced and compassionate dog bite attorneys can meet with you to discuss the facts of your case, explain your legal rights and options to you, and conduct a thorough investigation that can hold the dog's owner responsible for the harm they have caused. We're here to walk you through the entire claims process and answer any questions you may have.
When you work with our skilled and supportive lawyers, we'll take care of all your legal needs and every aspect of your personal injury claim to ensure that you receive fair compensation for your injuries, pain and suffering, and other losses.
Unsure if You Have a Case?
Contact us for a NO FEE Case Evaluation
"*" indicates required fields