The Practice of Care: A Provider's Guide
Personal Injury Claim Resources for Healthcare Professionals
Subscribe
One of the many common goals we share with healthcare providers is helping your patients recover from their injuries. Unfortunately, the insurance companies impose requirements that make it difficult for providers to get paid and patients to get the care they need. Our provider resources blog aims to make the process easier with weekly posts that offer straightforward and practical advice.
We welcome your questions and look forward to your comments.
I give Bridge City Law my highest recommendation for anybody needing help with a personal injury claim.
"I have patients with personal injury claims and I deal with their attorneys. Dean, Jim, Roy, and Pat always take especially good care of my patients. I have frequently relied on them to advise me how to help my patients through the medical-legal process. The Bridge City Law Team is always there for my office and my patients." – Scot Bowles, Portland Area Chiropractor
YOUR INVITATION TO THE PRACTICE OF CARE: A PROVIDERS GUIDE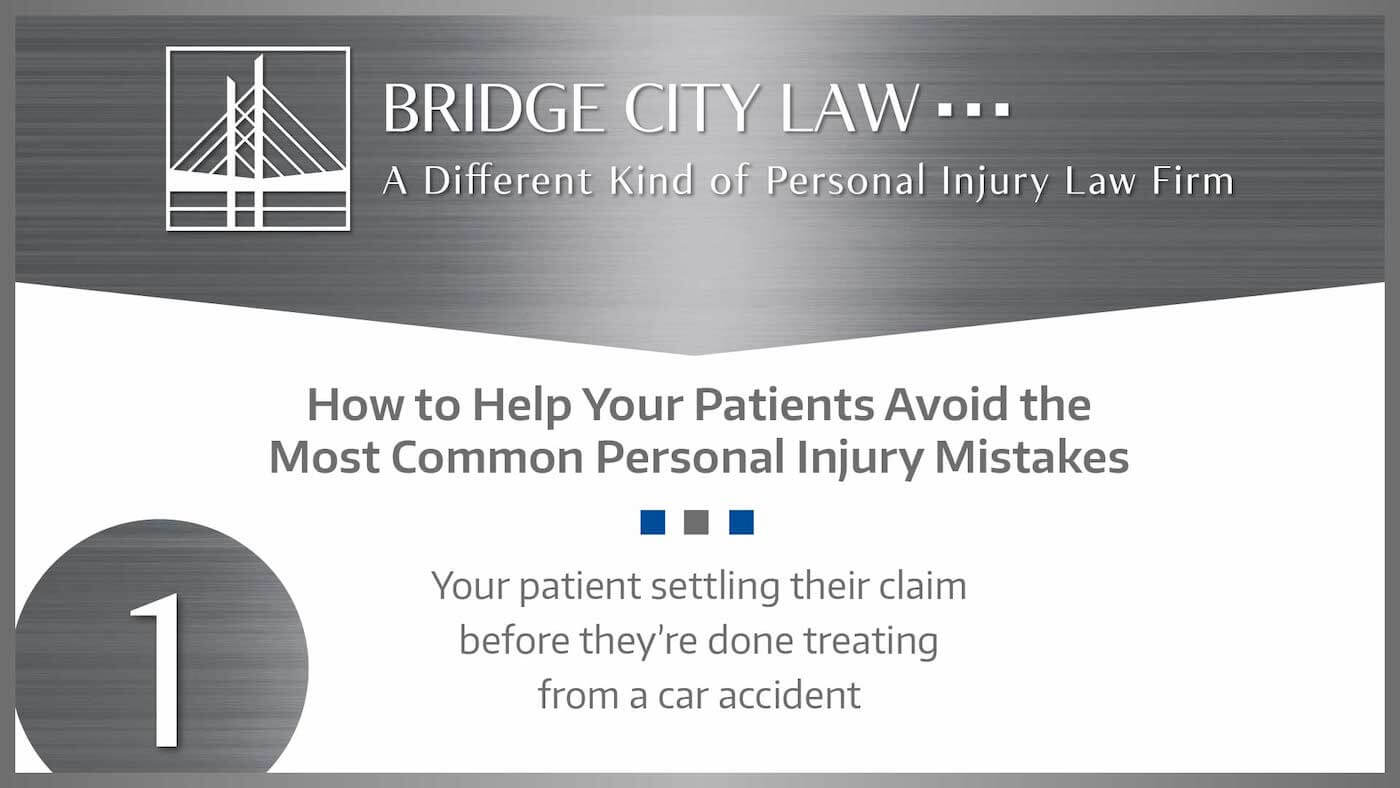 Settling their claim before they're done treating is the number one mistake your patient can make when it comes to their personal injury claim. Your patient having a full recovery is what's most important. If the insurance company adjuster for the other person's carrier tries to get your patient to settle their claim, you should advise them not to until they're done treating.
THE PRACTICE OF CARE: A PROVIDERS GUIDE
PERSONAL INJURY CLAIM RESOURCES FOR HEALTHCARE PROFESSIONALS
We'll send periodic posts directly to your inbox about practical and straightforward advice on how to protect yourself and your patients during the personal injury claim process.