With the security I strive to provide, my clients can focus on healing and getting back to where they were before they were hurt. That's the most important objective following an injury.
Roy Fernandes | Why I Practice Law
Roy Fernandes Portland Personal Injury Lawyer
I worked as a defense attorney for insurance companies for seven years. My job was to discredit the injured party and make sure they were compensated as little as possible, whether they had a valid claim or not. I was good at what I did and I climbed the ranks quickly.
One day, when leaving the courtroom after getting a great settlement for the insurance company, I saw the plaintiff in the hallway with a despondent look on her face because she now had no way of covering a surgery to fix an injury my client caused.
At that point I realized:
We are dealing with real people who have suffered real injuries
My work was to save money for an insurance company that had no regard for these people
After seven years in the profession, I really hadn't done any good
Shortly after that day, I quit my job in insurance defense and began working on the plaintiff's side with people who could really benefit from my help.
I strive to give my client a sense of hope and perspective. I am comforted when my client is comforted. I am not satisfied until my client is satisfied.
I help people who are overwhelmed by the system and their injuries. I like to take on challenges. I represent people who have no one else to turn to.
No one should have to travel this road alone. I strive to form a real and meaningful relationship with my clients.
My approach restores order and balance. Most importantly, my clients don't feel like they are alone in the process. I inspire confidence in my clients and staff. They trust me.
Working together is how I make sure every outcome is positive.
I treat the adjusters and defense attorneys I work against with respect and I approach the profession with integrity. I understand that, although working for the insurers isn't for me, they are just doing their job. I believe strongly in the reputation I forge with my clients, coworkers and the people I work against. I significantly advance my client's position by establishing a good reputation.
With the security I strive to provide, my clients can focus on healing and getting back to where they were before they were hurt. That's the most important objective following an injury.
No amount of money can be exchanged for good health.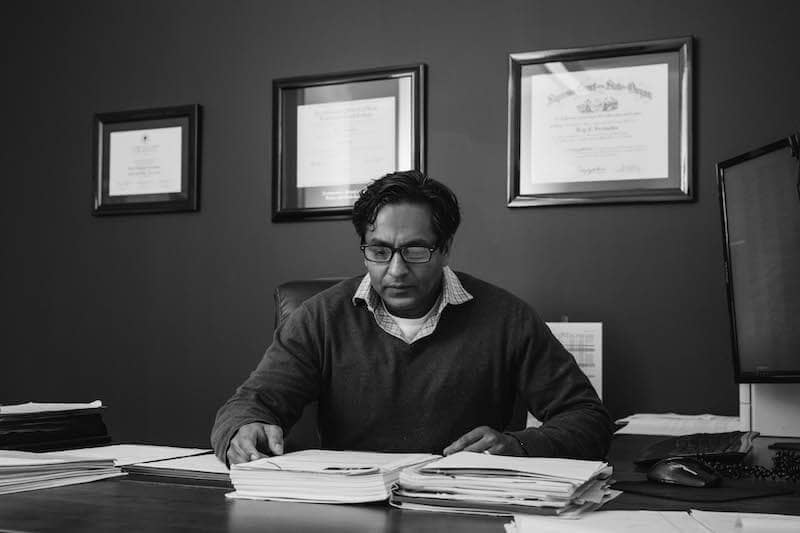 Roy Fernandes grew up in Columbus, Ohio, and attended The Ohio State University, where he graduated Magna Cum Laude. Before attending law school, Roy spent five years working for a civil and environmental engineering firm conducting environmental site assessments. In 2002, Roy moved to Portland, Oregon, to attend law school at Lewis and Clark, where he served as an associate editor on the Lewis and Clark Law Review.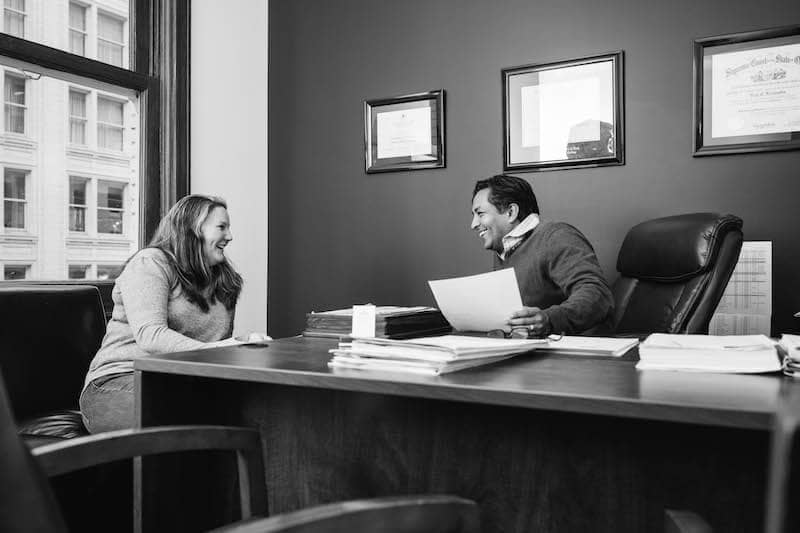 For the first seven years of his legal career Roy represented insurance companies and their clients in numerous personal injury matters, including, but not limited to, auto accidents, motorcycle crashes, slip and falls, landlord tenant disputes, orthopedic injuries, neurological injuries, surgical cases and other catastrophic injury cases. During this time he worked closely with insurance adjusters developing, evaluating and defending claims. With his experience and knowledge, he can guide you through the process of dealing with insurance companies, including your own insurance company, to provide you with personalized professional service to resolve your legal issues.
When not at work, Roy enjoys watching Ohio State "Buckeyes" football, running, hiking, skiing, playing the guitar and spending time with his family, which includes his wife, daughter and their beagle, Lily.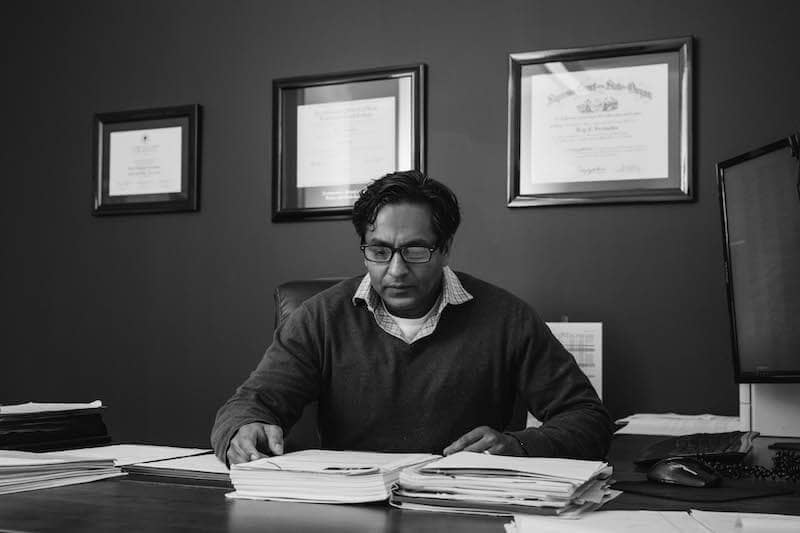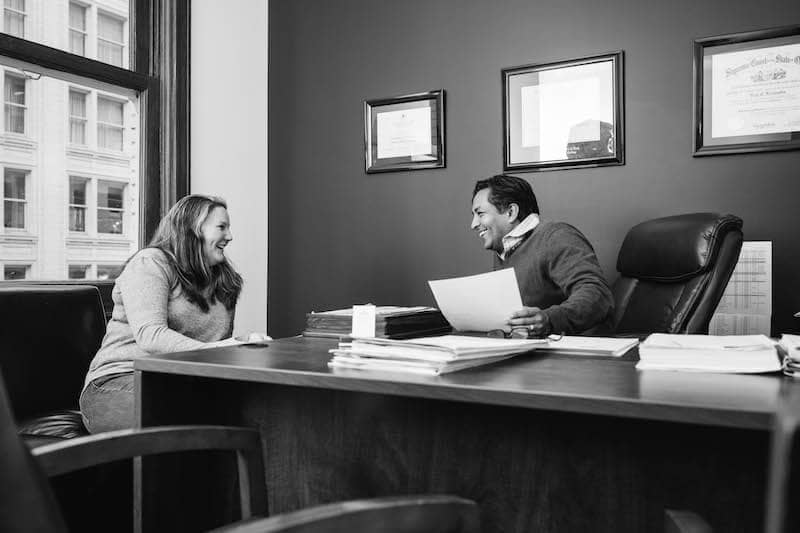 Cary knows all aspects of her job better than any other legal assistant I have ever had. But Cary's value goes beyond her training and technical skills; she offers valuable insight into our clients and their claims. We work together as a team, discussing strategies and developing each client's claim to its maximum potential.
And Cary adds to the enjoyment of the practice of law, not just for me, but for everyone else in the office.
Roy is currently an active member of the Oregon State Bar, Oregon Trial Lawyers Association, Multnomah Bar Association, American Bar Association, American Association of Justice and the Uniform Civil Jury Instruction Committee
Roy is a Brilliant and Caring Attorney
"Roy did a brilliant job handling our case after my wife and I were injured in a car accident. He is a caring person and went far above the call of duty on several occasions for us. In the end he negotiated everything we could possibly have hoped for in the insurance settlement."
~MICHA
We'll help you determine whether you have a case and if you need an attorney. It doesn't make sense to hire a lawyer if you don't need one.
Do I Have a Case?
No Charge Consultation