THE PRACTICE OF CARE: A PROVIDERS GUIDE
PERSONAL INJURY CLAIM RESOURCES FOR HEALTHCARE PROFESSIONALS
How to Help Your Patients Avoid Sinking Their Personal Injury Claims

Whether you've been providing medical care for people injured in an accident for 10 months or
10 years, there's always more to understand about the pitfalls your patients can encounter due to the ever-changing rules of insurance companies. We developed our blog and video series to help you communicate the vital information your patients need to protect themselves.
Quick Access to Our Weekly Posts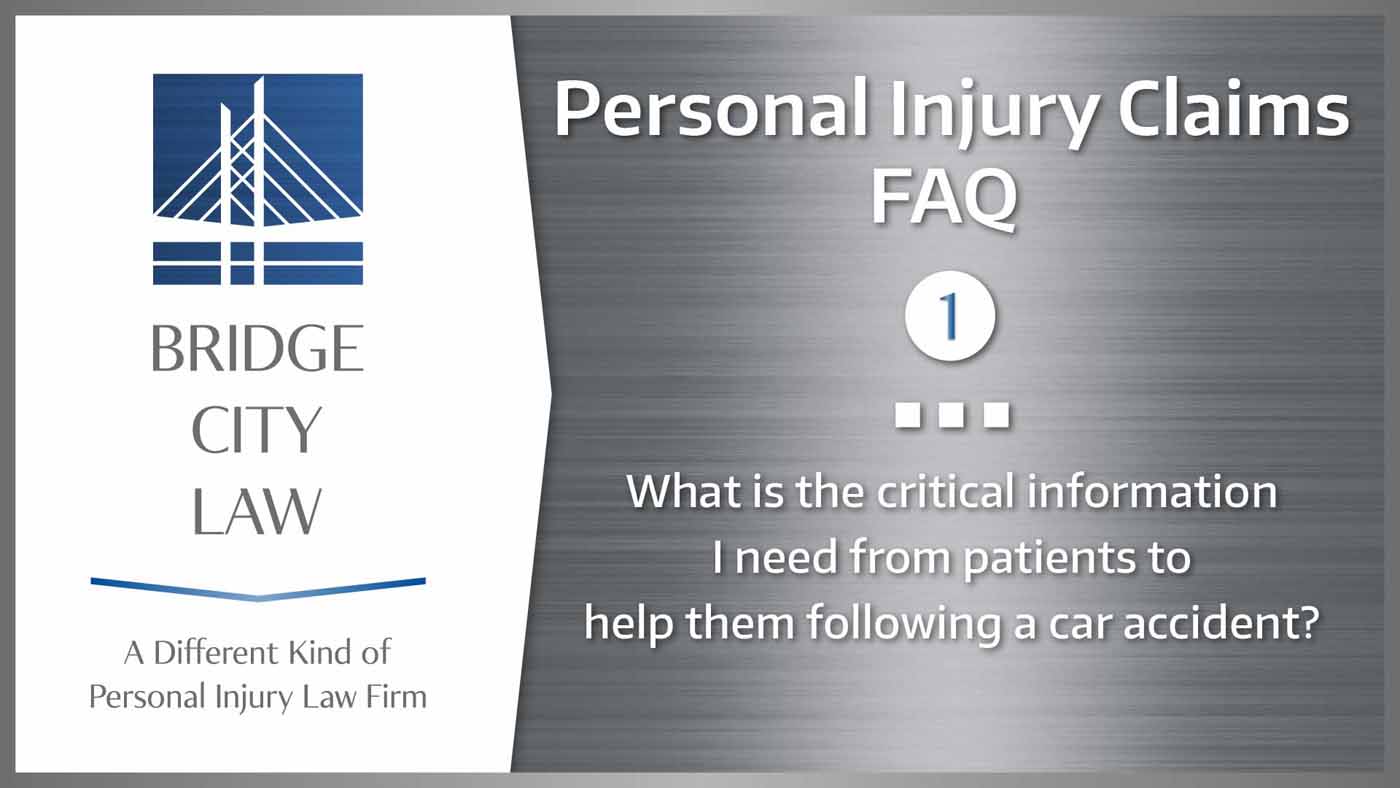 Making sure you have an accurate picture of your patient's medical history and details about the car accident — especially how fast the other car was going that hit your patient.
...
Check back for
future posts in this series.
Subscribe and Never Miss a Post!
THE PRACTICE OF CARE: A PROVIDERS GUIDE
PERSONAL INJURY CLAIM RESOURCES FOR HEALTHCARE PROFESSIONALS
We'll send periodic posts directly to your inbox about practical and straightforward advice on how to protect yourself and your patients during the personal injury claim process.