THE PRACTICE OF CARE: A PROVIDERS GUIDE
PERSONAL INJURY CLAIM RESOURCES FOR HEALTHCARE PROFESSIONALS
How to Help Your Patients Avoid the Most Common Personal Injury Mistakes

It's one thing to know the most critical rules to help avoid mistakes. Effectively and completely communicating those rules to your patients can be more challenging.
By following our weekly posts, you will find straightforward suggestions and helpful ideas for sharing information with you patients and your staff.
Quick Access to Our Weekly Posts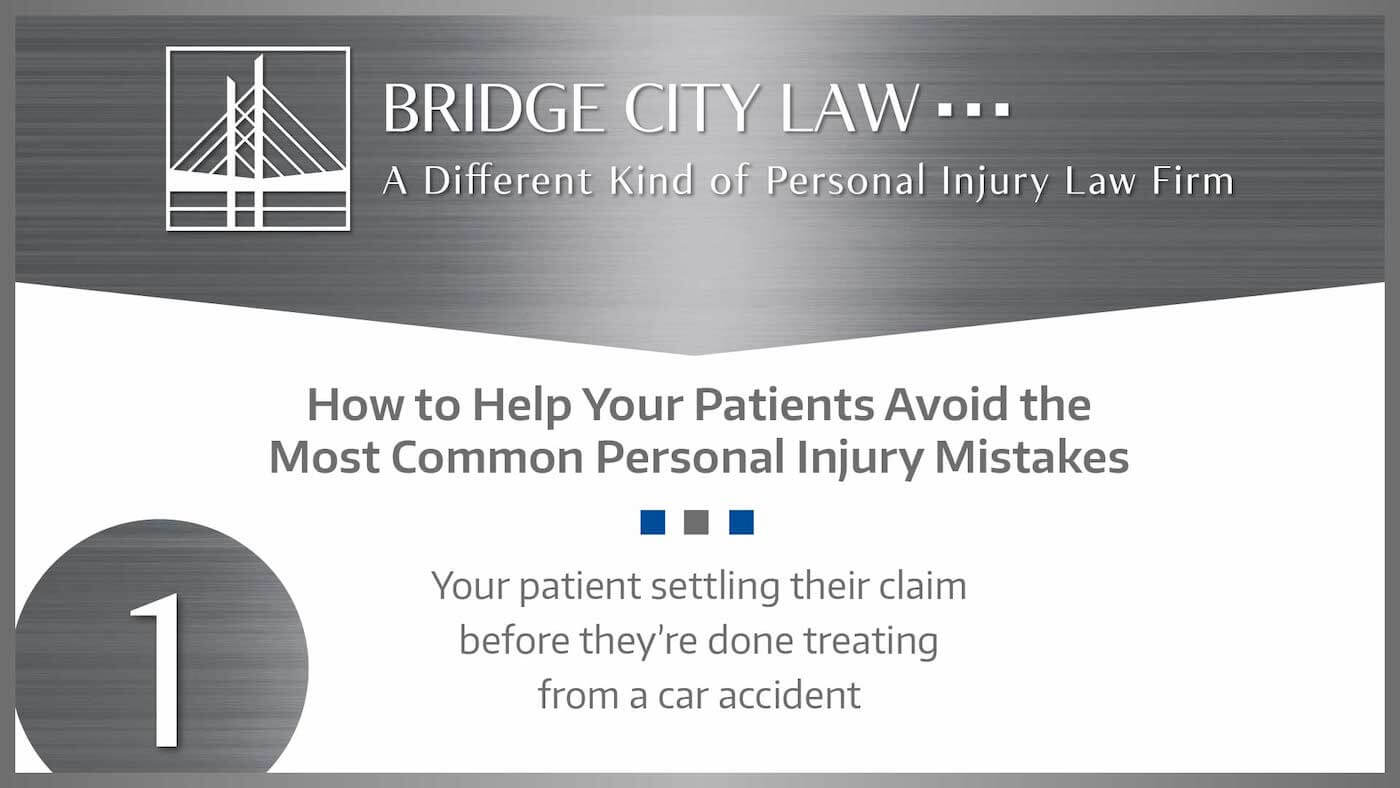 Settling their claim before they're done treating is the number one mistake your patient can make when it comes to their personal injury claim. Your patient having a full recovery is what's most important. If the insurance company adjuster for the other person's carrier tries to get your patient to settle their claim, you should advise the...
Subscribe and Never Miss a Post!
THE PRACTICE OF CARE: A PROVIDERS GUIDE
PERSONAL INJURY CLAIM RESOURCES FOR HEALTHCARE PROFESSIONALS
We'll send periodic posts directly to your inbox about practical and straightforward advice on how to protect yourself and your patients during the personal injury claim process.